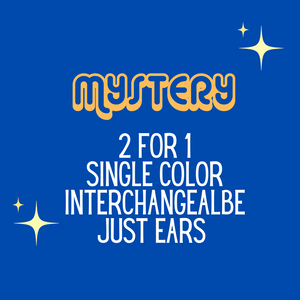 BUY 1 SINGLE COLOR MYSTERY JUST EARS SET, AND GET THE SECOND FOR FREE! 
***This listing is for a mystery grab bag containing TWO interchangeable single color ear sets! **

 Don't worry, there will be no crazy color/design combinations! We will also do our best to ensure that you don't get any duplicates if you have already ordered from us before!