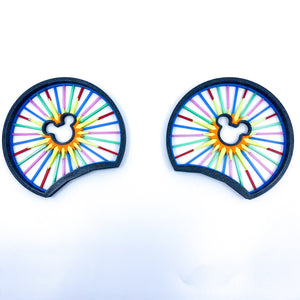 Features Customized ears with Multi Color 3D Printed Rainbow Funwheel

Extremely durable and well made.

These ears are interchangeable, which means you can swap out different colored ears but also from hat to hat or headband to headband with bow system.

 Holds firmly on the magnetic headband system and does not flop over.