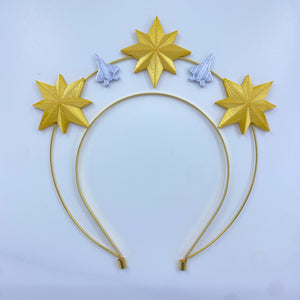 Multicolor 3D Printed Marvelous Halo Topper
Shields are fully fixed onto the Gold or Silver Metal Halo Headband.

Can be worn with your favorite set of ears, or on its own.
The back looks identical to the front.
---------
FAQ: What color hoops looks great with these ears?
Click here to shop coordinating open hoop! 
https://imaginex-ears.myshopify.com/admin/products/6799420719206
Filaments Used in Design: