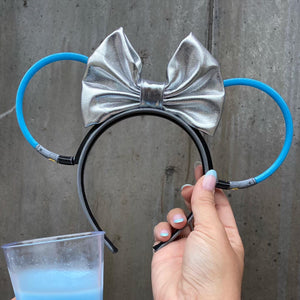 Just Ears Saber Hoops- Individual Mix + Match
* This listing is for ONE (1) Interchangeable Just Ears. If you want two ears, you will have to purchase TWO (2) Individaul Ears to create your own Mix + Match Set.
Features a Fully Detailed Light Saber replica with Translucent Filament
Which Side will you Choose?
Dark Side or Light Side?